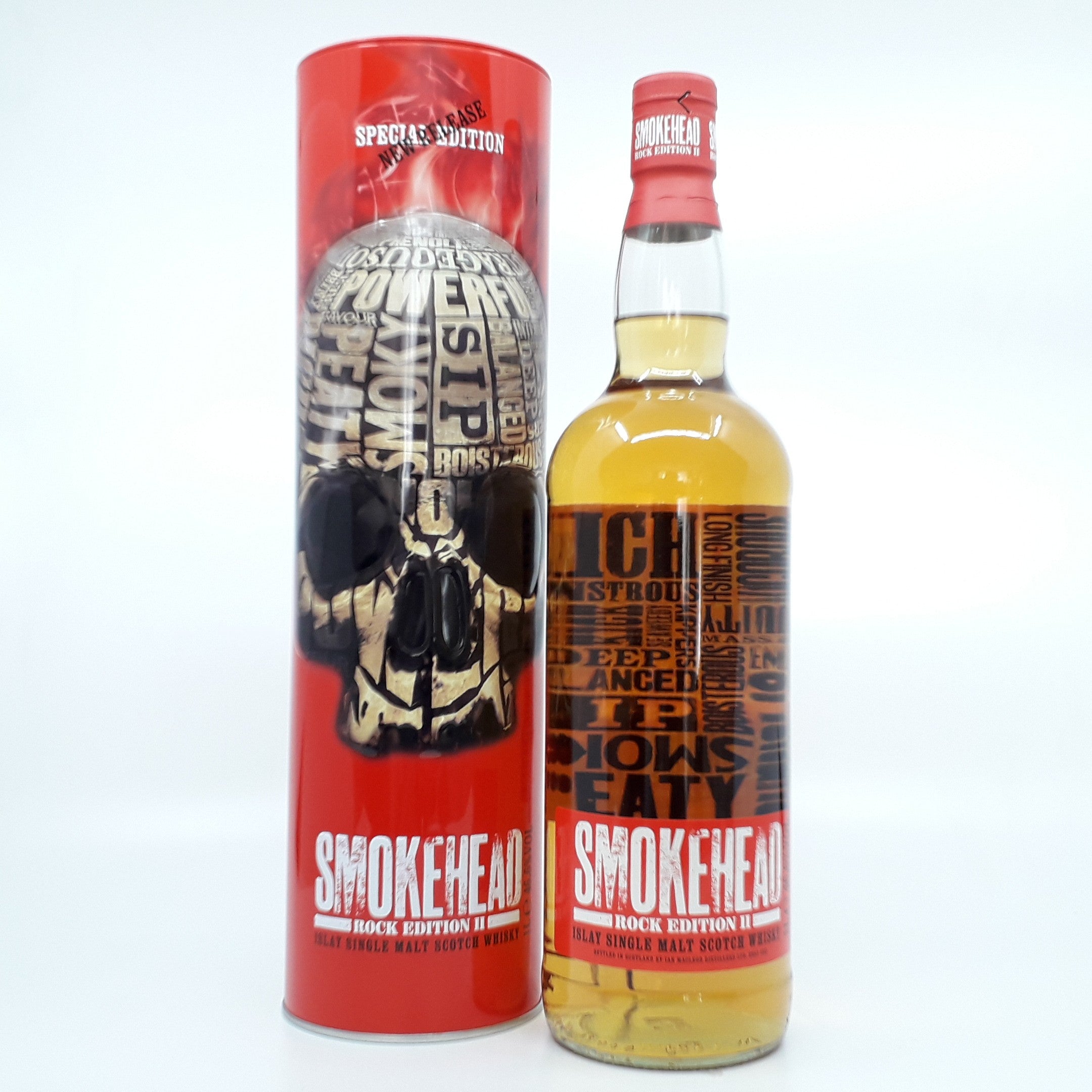 Smokehead Rock Edition 46.6%
Smokehead is a single malt whisky from independent bottler Ian MacLeod. There are many rumours about which distillery the barrels come from, which led to this strong and charismatic whisky. Let yourself be taken on a taste journey and taste the enormous peat smoke notes and the spice of Islay Island with the Smokehead Rock Edition. The new Smokehead Rock Edition Vol. II from 2017 graces a skull on the red outer packaging.
Nose: The smoky blast dominates, both burning peat and BBQ char, keep nosing and there is a complex depth, notes of malt, lime and pine.
Palate: Big, full of peat smoke coats the mouth, a citrus kick and botanical edge make an intense experience.
Finish: The smoke lingers, even builds, with toasted nuts & toffee sweetness.
If you would like help placing your order or would simply prefer to place your order by telephone please call us on the following number during office hours.

UK Customers: 0203 758 7094
International Customers: +44 203 758 7094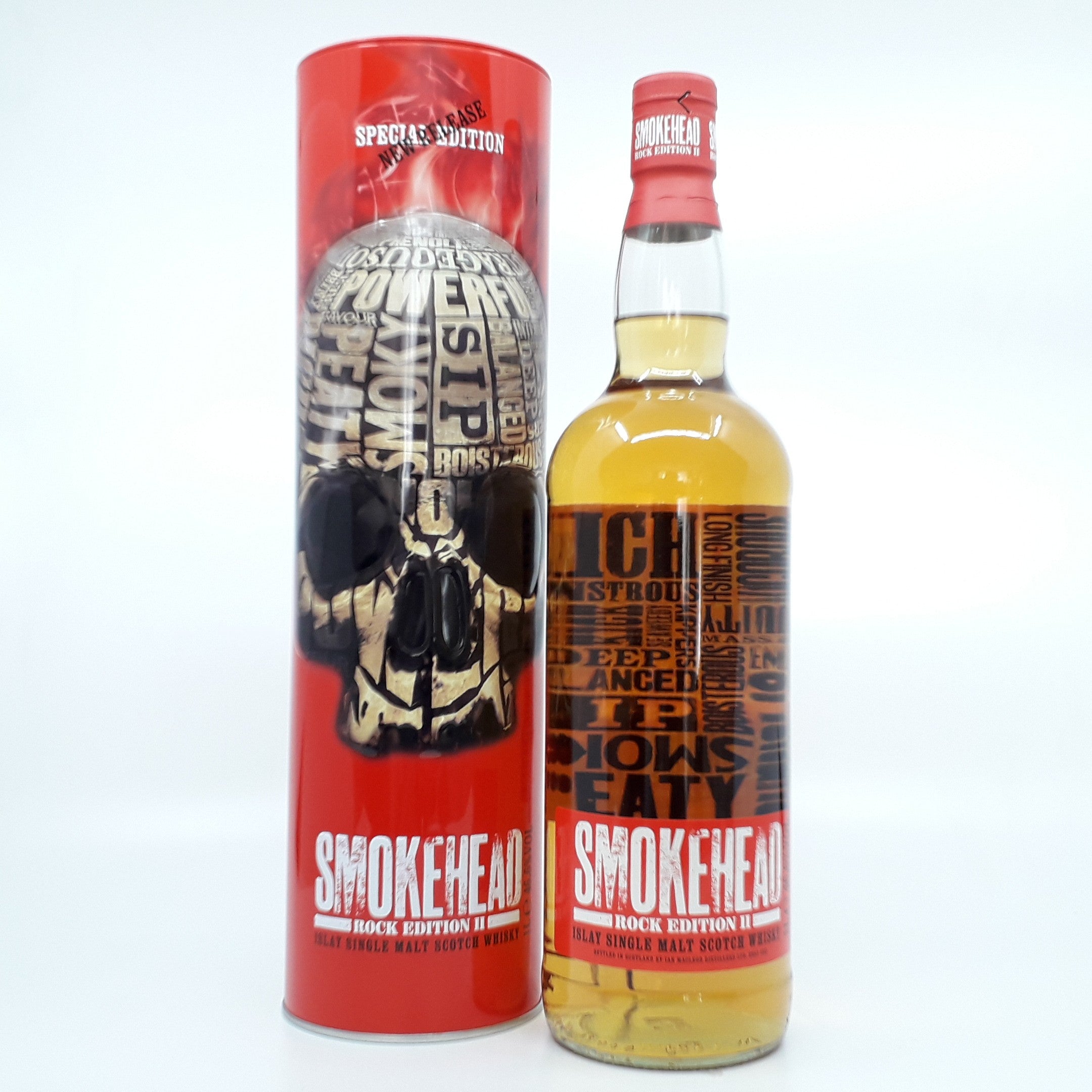 Special Offers
View all
Save $6.00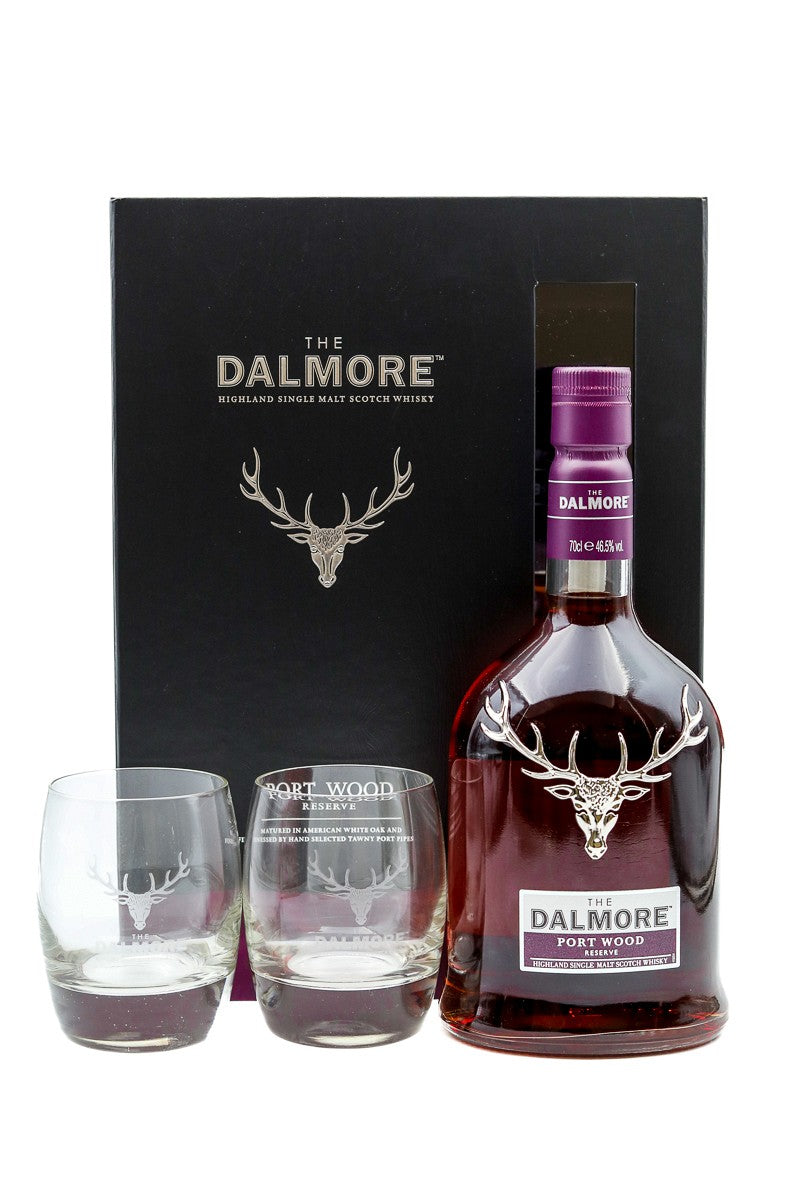 Save $8.00
Save $12.00
Save $9.00
Save $6.00
Save $5.00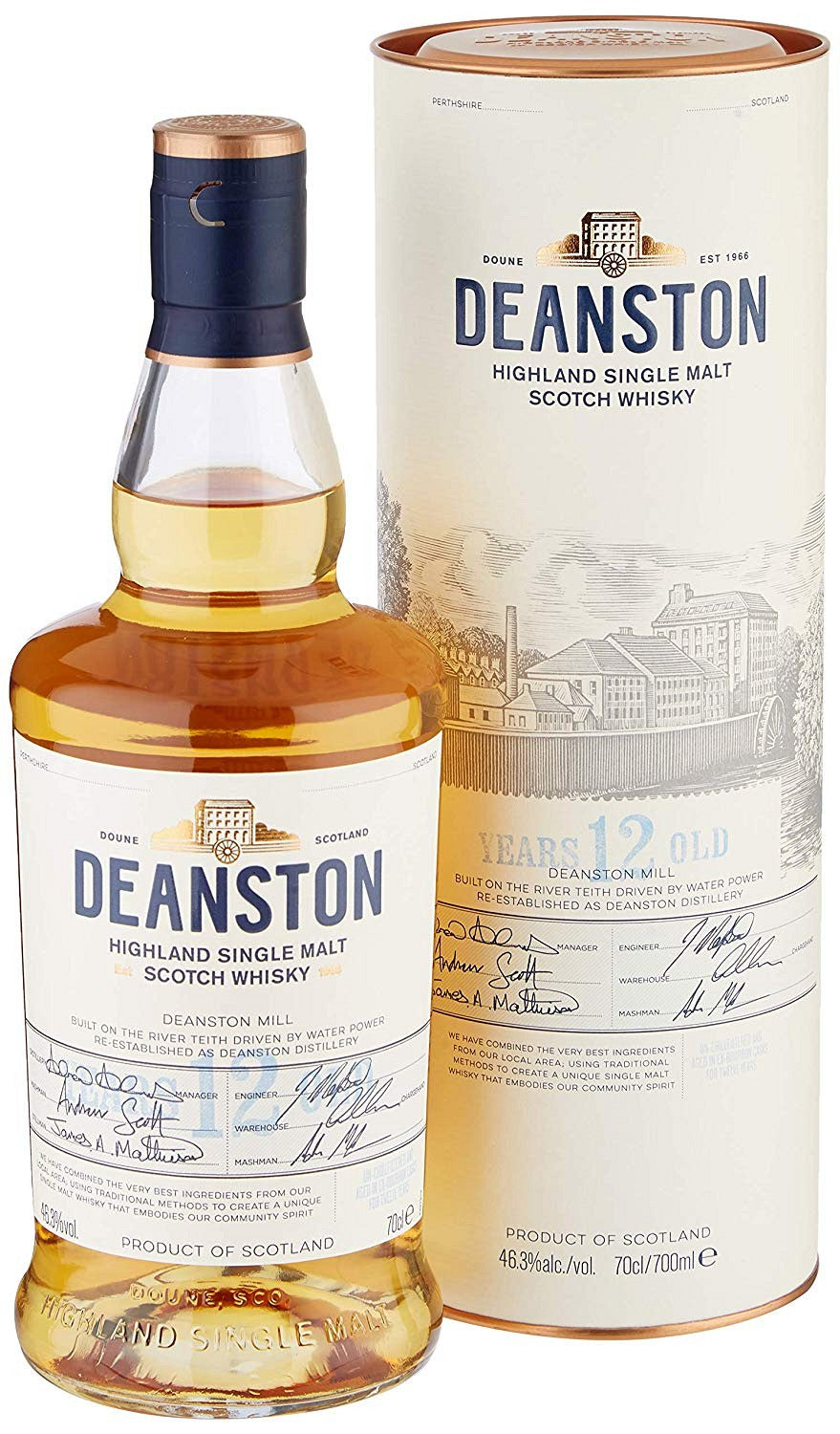 Save $5.00
Save $18.00